Newman College, More than just a Trade School
At Newman Senior Technical College Year 11 and 12 students get a head start in their career whilst completing their Higher School Certificate. Key to our success over the past 39 years is our unique and dynamic model of education and training and our distinctive spirit and ethos. Distinctively unique as students work 1 day per week, whilst gaining national qualifications alongside their HSC studies in a nurturing and disciplined environment, our College has seen literally thousands of students and local employers greatly benefit from our state of the art Secondary College.
Newman College, It's a different Class.
Latest News
Stay connected with News at Newman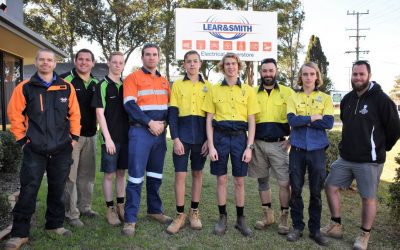 STUDENTS eyeing a career in the field of electrotechnology are being given a head start thanks to Port Macquarie businesses and tradesmen. Lear and Smith electrical wholesalers are leading the charged, teaming up with Newman Senior Technical College and Hastings...
read more
What others are saying about Newman
There are no upcoming events.
Experience
An HSC Like no Other