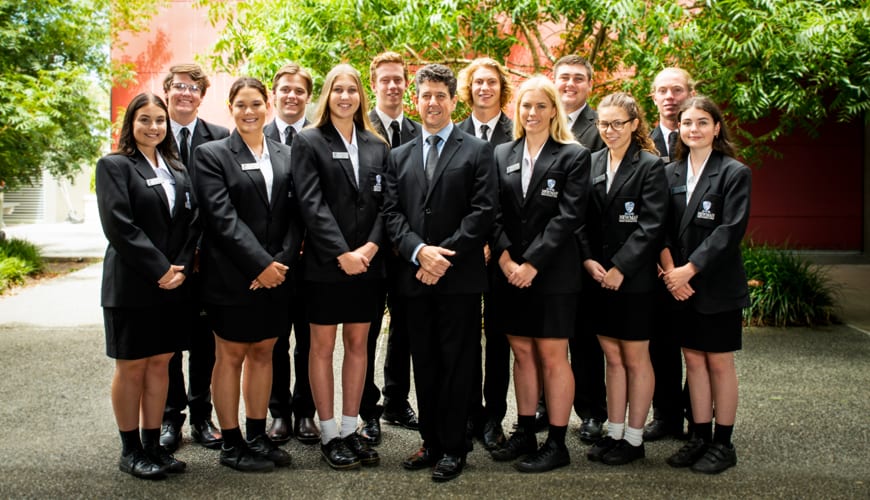 The Newman College Story
In 1979, responding to local needs, Fr Leo Donnelly Parish Priest of St Agnes Parish, Port Macquarie had the wisdom and foresight to formulate a vocationally oriented Higher School Certificate. As St Joseph's Vocational College, this model successfully operated for 26 years. In 2006 the College became the nation's first and largest Australian Technical College and operated in this format for three years. Subsequent to change in government policy and funding arrangements, the College then became Newman Senior Technical College in 2009.
Keys to our success over the past 39 years are our unique and dynamic model of education and training and our distinctive spirit and ethos. Characterised by students gaining national qualifications alongside their Year 11 and 12 HSC studies in a nurturing and disciplined environment, our College has seen literally thousands of students and local employers greatly benefit along with our local economy and the wider community.
As the 'VET in Schools' sector grows, so does the number of institutions who are attempting to replicate our model. However, I sincerely attest that the opportunities that students at Newman Senior Technical College are offered are truly unique. We are unique because we put the VET student first. In our context VET is not an 'add-on' to an existing operation. It is central to what we do. Newman's facilities are among the best in Australia. With specialist facilities in every curriculum area, students are able to take advantage of industry standard, state of the art equipment and infrastructure. The College Café, a 400 seat hall, gymnasium facilities and excellent outdoor areas all complement these training facilities.
The modern learning environment at Newman, centred on the one-to-one Netbook Program, places a focus on teaching and learning that is integrated with cutting edge Information Technology. The College operates an online learning management system to create an anywhere, anytime learning community.
Our curriculum is as dynamic and engaging as it is broad and varied. The College is constantly evolving its Curriculum to meet both National and Local employment needs and opportunities. With a qualified and committed staff along with excellent pedagogy, students are encouraged to achieve their potential in every subject area. All courses are delivered 'on-site' by teachers who have extensive industry experience and nationally renowned skills.
As a Senior College, Newman's Pastoral Program has a distinctive structure and appeal. Headed by the Student Services Manager our Student Services Team comprises a Year 11 and Year 12 Coordinator, a Pastoral Assistant and student counsellors. This team is committed to meeting the needs of the individual with a focus on enhancing every student's holistic development. Every student belongs to a Pastoral Care Group (focusing on their day to day welfare at the College) and an Industry Based Learning Group (focusing on their career goals, workplace learning and on the job training). As a Catholic school we have a strong commitment to student's faith and spiritual formation.
Our Career Development Team consists of a team of dedicated professionals committed to assisting every student reach their career goals through an extensive Workplace Learning Program and the provision of School-based Apprenticeship and Traineeship opportunities.
As we continue to keep pace with the evolving needs of our local young people, industry and the wider community, nationally, our College continues to be recognised as the 'benchmark' for the provision of Vocational Education and Training.
Our commitment, in this new era of education and training, is that the foundational beliefs and values that have formed the basis of our mission and ensured our success since 1979, will continue to be central to our endeavours in the years ahead.
I once again welcome you to the College and trust that our association will be long and prosperous.
Mark Nunan
Newman Senior Technical College