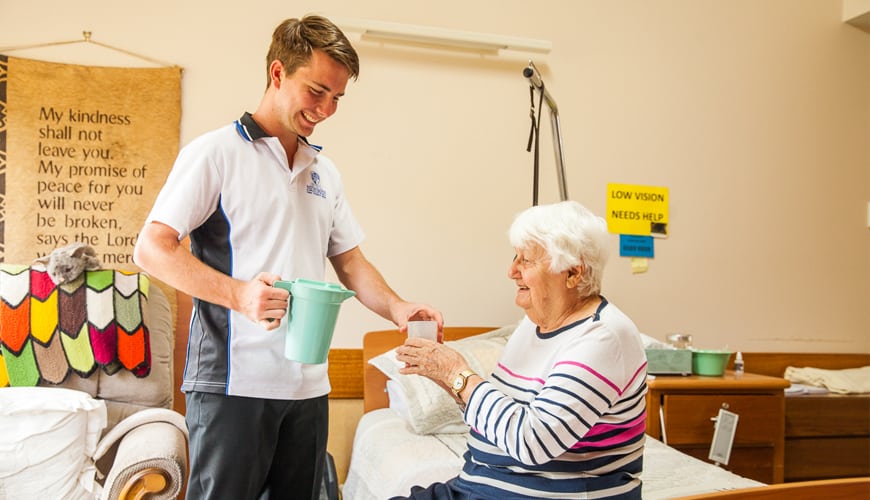 What is an SbAT?
A School-based Apprenticeship and Traineeships (SbAT's) allows Year 11 and 12 students to work for a business as paid employees and undertake training to gain a national qualification.
SbAT's offer lots of great benefits for potential employers. They offer value for money and can be an effective way to attract and recruit future staff. Benefits include:
WORK PLACEMENT – You find your future apprentice through Newman's Workplacement Program to see if the student suits your business (at no cost).
DEVELOP LOYAL & MOTIVATED STAFF – By giving a young person a start on their career you will develop loyal & motivated staff.
SAVE MONEY – You can save money in recruitment and training of future employees.
How does it work?
Students undertake academic subjects such as English and Maths to complete their HSC whilst also studying vocational subjects (VET) such as Hospitality for a School-based Apprenticeship or Traineeship in the Hospitality Industry. Work and training components of the Apprenticeship or Traineeship are treated like school subjects in their overall timetable, making it easier to manage work and school commitments.
Unlike a traditional model, this means you pay for a School-Based Apprentice or trainee only for the time they spend 'on the job'.
Students can undertake a school-based apprenticeship or traineeship:
One day per week while school is attended on the remaining days;
For a block week during a school term;
On weekends, school holidays or after school.
There are government incentives that help!
The government encourages employers to open up genuine apprenticeship and Traineeship opportunities through the provision of financial incentives and other benefits.
For more information on School-based Apprenticeships download our flyer Newman_SBA_Flyer.pdf (1.1mb)
For more information on School-based Traineeships download our flyer Newman_SBT_Flyer.pdf (1.4mb)
The program saves money, offers financial incentives from the Australian Government, trains employees in a proper manner, develops loyal and motivated staff, and provides a ready-made apprentice or trainee and valuable worker.
What Newman will do
A member of our team will monitor the School-based Apprentice or Trainee progress and is available to offer any assistance as required.
Interested?
If your business is interested in a keen, young, technology proficient apprentice or trainee, or wish to host a workplacement student please click here to register your interest or contact the Newman Career Development Team on (02) 6580 3800 or nstc-careers@lism.catholic.edu.au
More Information
After more information?  Visit the School-based Apprentices & Trainee in NSW Webpage.