TRAINEE - PROGRAM | Aged Care | Full time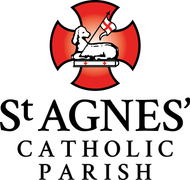 TRAINEE PROGRAM | Aged Care | Full time | Paid real wage
St Agnes' Catholic Parish
Port Macquarie, Port Macquarie & Mid North Coast NSW
Nursing - Aged Care (Healthcare & Medical)
If you want a career in Care you will find no better program.
Earn & Learn from day one.
Full time, permanent opportunity
ABOUT THE TRAINEE PROGRAM
You will train and work alongside a team of dedicated, experienced and qualified staff, delivering high-quality, person-centred care and support services to our residents.
From day one of the program you will be paid full time, 5 days a week.
4 days will be "hands on" learning onsite
1 day will be in a classroom with our expert training staff from the John Henry Institute (RTO).
All training is supported & accredited and on successful completion of the program (approximately 6 months) you will receive a Certificate III in Individual Support, Aging.
WHAT WE OFFER OUR EMPLOYEES:
Hourly rate of up to $25.67  (this illustration is based on a full time utilising the salary packaging benefit) while training.
Once fully qualified, your rate can increase to $29.95 (based on a full time utilising the salary packaging benefit)
Salary packaging
Fitness Passport, plus other Wellbeing benefits
Career development, ongoing training and a study Assistance Program
Employee Assistance Program (EAP) for you and your immediate family members.
A supportive and inclusive team culture.
WHO YOU ARE:
You must be over the age of 16 year and/or have left school.
You must be an Australian citizen or a permanent resident
You must have proof of your COVID vaccination status.
You want the opportunity to make a real difference to people's lives.
You have a genuine interest in and compassion for elderly people.
You can obtain an NDIS Worker Check.
Well-developed communication and interpersonal skills, with the ability to work as part of a team
Cleared police check (issued within the past 6 months) or the ability to obtain one.
You are flexible and can work Monday – Sunday, between 6.00am and 11.00pm
Commitment to work in harmony with Catholic Values and Principles
WHO WE ARE:
St Agnes' Catholic Parish has been active in supporting the needs of the local community for over 130 years.
As a not-for profit organisation, people are our focus.  When you join us, you know you are making a difference to the lives of the people we care for and their families.
We are embarking on a journey of renewal of our existing facilities as well as planning new facilities and further developing our support services to our clients in their own homes. These developments, along with our innovative care models, will be the envy of metropolitan providers and delivered in Port Macquarie on the beautiful mid-north coast of NSW.
HOW TO APPLY
Click  on the link below submit your resume with a cover letter answering the following 2 questions.
Apply for TRAINEE PROGRAM | Aged Care | Full time | Paid real wage at St Agnes' Catholic Parish
Why does a career in care appeal to you?
Have you any personal experience caring for another individual? 
Applicants will be required to undergo employment screening which will include a pre employment health check (PEHA).
If you require any further information, please visit our website: www.stagnesparish.org.au or contact the Recruitment Advisor on 6588 7444.