2024 Apprentice and Trainee Program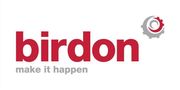 2024 Apprentice and Trainee Program
Port Macquarie, Port Macquarie & Mid North Coast NSW
Welders & Boilermakers (Trades & Services)
As Birdon continues to grow across a range of sectors, we are embarking on our newest intake of apprentices and trainees, with applications now open for roles at our Port Macquarie shipyard.
With works commencing on milestone projects, such as the Australian Navy's Young Endeavour II, this is the right time to join our business.
Throughout your apprenticeship/traineeship at Birdon, you will receive on-the-job training and mentoring from Birdon professionals, providing pathways for careers in the Maritime, Environment and Defence Industries. Apprentices play an essential role in our success.
Birdon is proud to continue to offer training opportunities and help build life-long careers.
Birdon is an equal opportunity employer that is committed to diversity and inclusion in the workplace. We strongly encourage suitable applicants regardless of gender, religion, sexual orientation, ethnicity or disability.
Apply Now:
𝗠𝗘𝗖𝗛𝗔𝗡𝗜𝗖𝗔𝗟 𝗙𝗜𝗧𝗧𝗘𝗥
Certificate III in Engineering Mechanical Trade
𝗕𝗢𝗜𝗟𝗘𝗥𝗠𝗔𝗞𝗘𝗥
Certificate III in Engineering Fabrication Trade
𝗜𝗡𝗗𝗨𝗦𝗧𝗥𝗜𝗔𝗟 𝗣𝗔𝗜𝗡𝗧𝗘𝗥/𝗕𝗟𝗔𝗦𝗧𝗘𝗥
Certificate III in Surface Preparation and Coating
Employer questions
Your application will include the following questions:
Which of the following statements best describes your right to work in Australia?

Are you willing to undergo a pre-employment medical check?

Do you have a current Australian driver's licence?