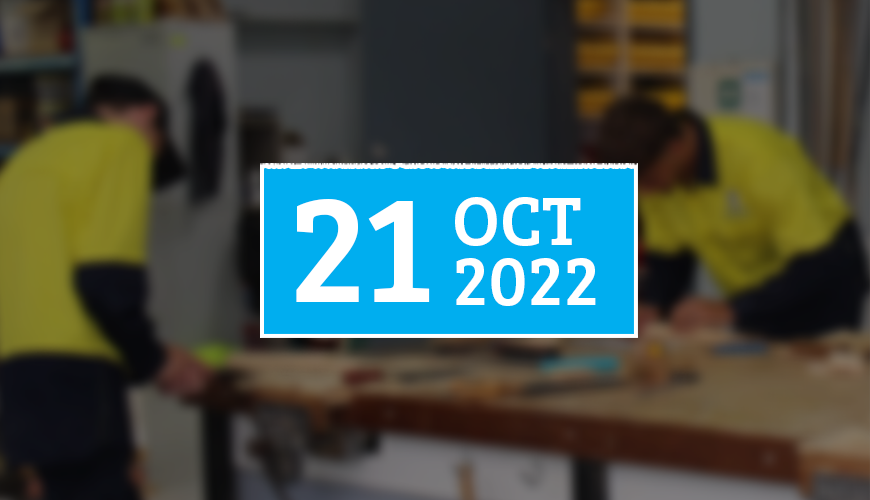 Date: Friday, 21 October 2022
Location: Newman College
Newman will be conducting a Skills Challenge Day which will feature a wide range of skills challenges including WorldSkills Competitions. We invite all staff and students to engage in their chosen Skills Challenge activity and be inspired by past students and where their skills have taken them. Successful WorldSkills competitors will be eligible to qualify for WorldSkills Regional Competitions conducted in November.
Aim
To highlight career opportunities and how challenging your skill ability can inspire you to become more proficient at your trade or chosen career

To promote skills achievement across all Year 11

To engage our alumni with students and our community

To conduct WorldSkills School Competitions which enable students to qualify for Worldskills Regionals in Term 4, Week 7
How
All Students to be involved in a "skill-based" challenge

VET courses which have an associated official WorldSkills Competition will run a WorldSkills Competition on this day

Students nominate to compete in a WorldSkills (14) competition or Other Skills Challenges (7) (See back page)

SbATs and Specialisation students encouraged, and given priority, to compete in WorldSkills

Students not involved in a "WorldSkills" comp will choose from the "Other Skills" Challenge options

Students to complete online or hard copy form to nominate preferences by Week 1, Term 4
Proceedings
Please read the following procedures to assist with the safe and smooth running of our event:
Tickets
To purchase tickets please contact the front office on 6580 3800
Please be advised that in order to purchase graduation tickets your College account must be finalised or a payment plan is to be made with our finance team
There are no physical tickets for this event, students and guests will be checked in on the evening
Arrivals
Students are to start arriving in their cars from 5.00pm and follow staff directions
A professional photographer will capture students arriving
Parking will be available for guests in the Settlement City carpark
Students will be directed upstairs for formal graduation photos
Parents and guests are asked to follow the instructions of staff to enter the auditorium and be seated prior to 6.00pm
All students and guests are required to sign in to Panthers upon arrival
Allow time to sign in before being seated by 6pm. Non-member guests are required to present acceptable proof of identification, such as a driver's license or proof of age card. We recommend bringing a hard copy of this due to online difficulties.
Each student will be presented on stage commencing at 6.00pm sharp
 Photography
A professional photographer will be present with multiple photo locations
Photos will be available for purchase from The School Photographer
A code to access these photos for viewing and purchasing will be forwarded to the graduating class via email after the event
Dinner
The ticket price includes a two-course meal and graduation cake
All beverages available for purchase at the bar, table water will be supplied
Alcoholic beverages availbale for purchase for guests 18 years and over
Entertainment
There will be live music throughout the evening followed by a DJ
We look forward to celebrating with you.
Kind regards
Mark Nunan
Principal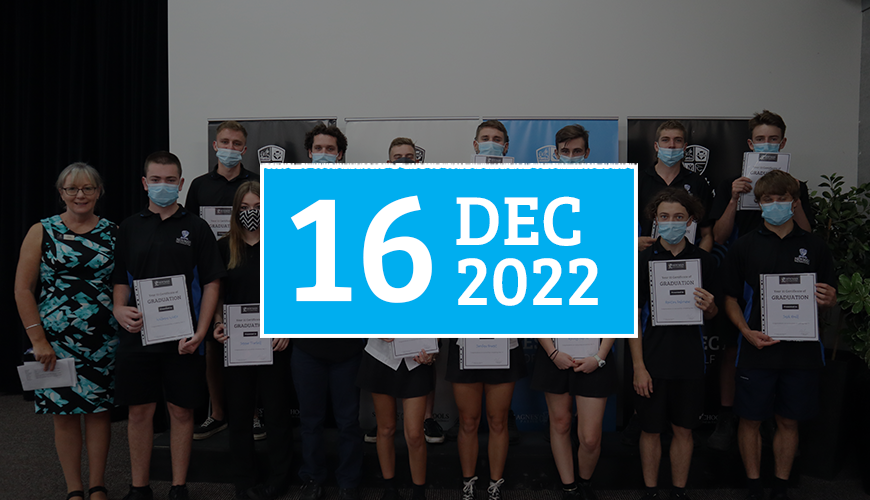 Date: Friday, 16 Decemeber 2022
Location: Newman College