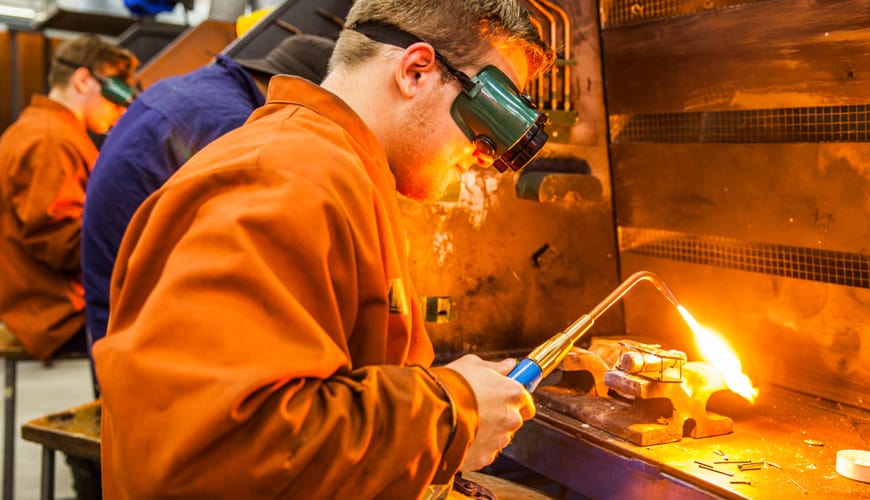 RTO – Catholic Schools Office Lismore Diocese 7054
Certificate I in Engineering (MEM10105) or Certificate II in Engineering (MEM20105) for School-based Apprentices and Trainees
This course delivered at Newman Senior Technical College aims to provide students with basic production level skills in manufacturing, engineering and related industry areas. Students will gain the competencies required by an entry level worker in this field.
Mechanical engineering tradespersons carry out a range of mechanical work on machines, sub-assemblies and manufactured parts using a range of processes, tools and machines.
Fabrication engineering tradespersons cut, shape, join and finish metal to make, maintain or repair metal products and structures. They may bend, shape and weld metal objects, apply coatings and work with a variety of materials.
Career Pathways
May Include:
Sheet Metal Worker
Welder
Machinist
Equipment Maintainer & Repairer
CNC Operator
Fluid Power Mechanic
Maintenance Mechanic
Plant Mechanic
Mechanical Fitter
Tool and Die Maker
Design Engineer
Mechanical and Maintenance Engineer
View more course details on the RTO Metal & Engineering Course Flyer Here.pdf
COURSE FEATURES
Course Hours

240hrs

Workplacement

Mandatory

Unit Value

2 Unit Prelim
2 Unit HSC

SBAT Available

Yes