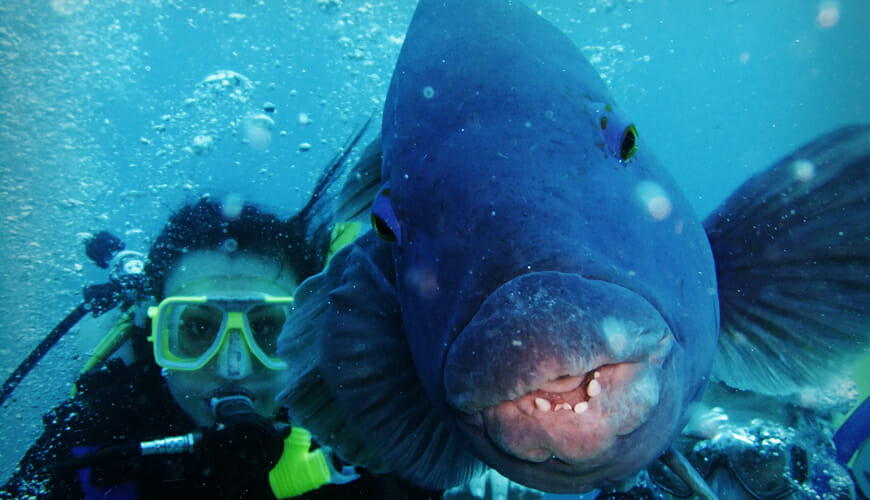 It is important to make the distinction between this course and the Junior Marine Studies subject which is offered in Years 9 and 10. This comprehensive course has a career focus with associated recreational activities.
Marine Studies is an exciting HSC subject where lessons learned in the classroom are complemented with a 'hands on' and 'feet in' approach to learning. To study the marine environment and man's interaction with it, students will go to the beach, visit rock platforms, surf, drive outboard powered boats, swim, fish, sail, canoe, snorkel and skin dive.
As well as developing skills in popular leisure activities, this Senior Marine Studies course will lay foundations for further training and career paths towards employment in Hospitality and Tourism, the Outdoor Recreation sector, the Seafood Industry, the Maritime Industry and the Boating Industry.
Students interested in an exciting and interesting career working with an outdoor adventure company, a dive operator, on a charter fishing boat, on a cruise ship, ferry or any commercial vessel, can commence training by enrolling in Senior Marine Studies
Career Pathways
May Include:
Outdoor Tour Guide
Dive Operator
Charter Fishing Boat Crew
Aquaculture Farm Assistant
Marina Worker
Slipway Operator
Resort Staff
Cruise Ship Crew
Work in the Tourism Industry along with Marine Park Research and Management
Work for Government Departments such as:

Fisheries
Customs
Water Police
Marine Parks
COURSE FEATURES
Course Hours

240hrs

Workplacement

N/A

Unit Value

2 Unit Prelim
2 Unit HSC

SBAT Available

Yes