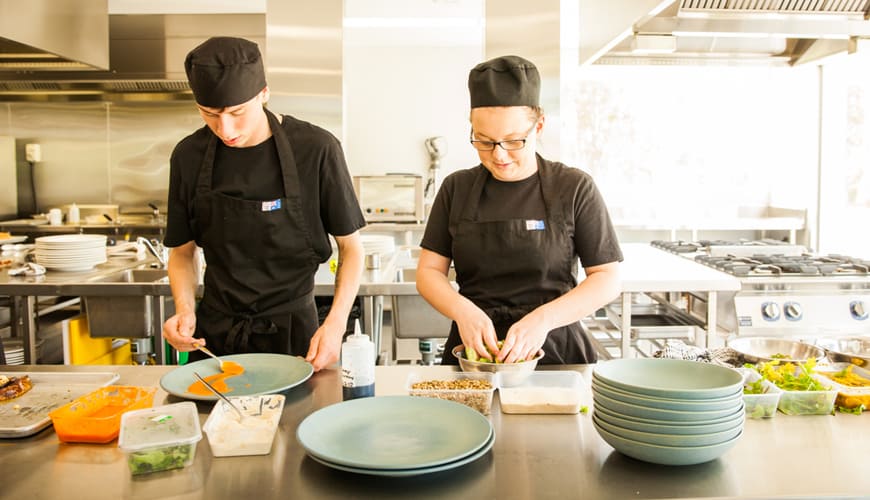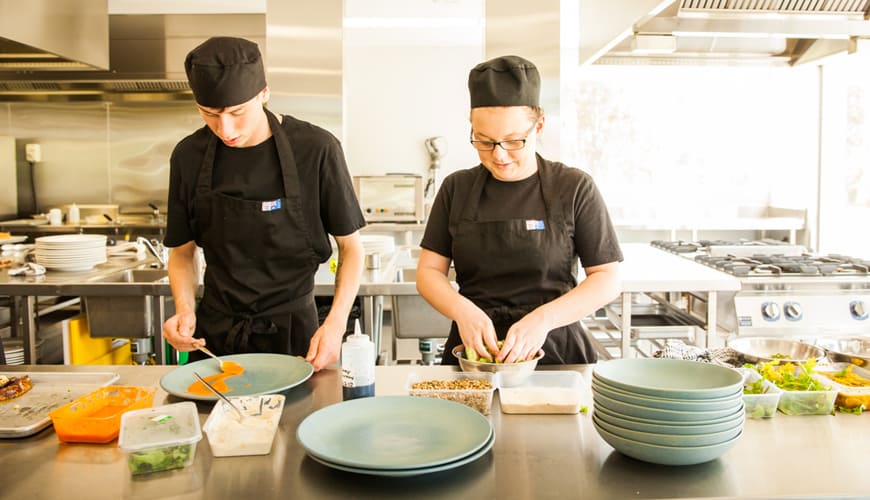 RTO – Catholic Schools Office Lismore Diocese 7054
FOOD & BEVERAGE Certificate II in Hospitality (SIT20316) OR…
KITCHEN OPERATIONS Certificate II in Kitchen Operations (SIT20416)
When completing this course, delivered at Newman Senior Technical College, students have the opportunity to select Certificate II Hospitality (Food & Beverage) or Statement of Attainment towards Certificate II in Hospitality Kitchen Operations (Commercial Cookery) for the HSC. Full qualification of Certificate II in Hospitality Kitchen Operations requires the 120hr extension in Year 12.
The Commercial Cookery Strand focuses on food preparation with basic kitchen training of chef skills.
The Food and Beverage Strand focuses on serving food and drinks including barista skills.
All students studying a hospitality course receive core industry training and basic kitchen skills.
Career Pathways
May Include:
Chef
Caterer
Café Attendant
Food and Beverage Attendant
Barista
Food Stylist
Bar Manager
Manager
Tourism & Events Officer
Club Secretary/Manager Restaurateur/Restaurant/Café Owner.
View more course details on the RTO Hospitality Flyer – Kitchen Operations Here.pdf
View more course details on the RTO Hospitality Flyer – Food & Beverage Here.pdf
COURSE FEATURES
Course Hours

240hrs

Workplacement

Mandatory

Unit Value

2 Unit Prelim
2 Unit HSC

SBAT Available

Yes